Learn how our Solutions can make your HR and Payroll life easier.
Intelligo's Payslip Mobile App – IntelliMobile, allows your employees to easily access their Megapay Payslips and P60s information 'on the move' with their own mobile devices - anytime, anywhere.
We found the Intellipay service provided by Intelligo exceeded our previous experience with other payroll providers

MegaHR is a core part of our HR function and has added to our efficiency both within the HR department and throughout the company.

Megapay has always addressed all of my payroll needs and certainly meets the HR and payroll needs for Noonans.

Because of the high level of care, we sourced our UK Payroll software from Intelligo without looking at other suppliers.

Outsourcing our payroll to Intelligo allowed Cappagh to redeploy former payroll staff to clinical areas.

The introduction of workflow will make many of our HR processes more efficient.

We have been using Megapay, Intelligo's corporate payroll software in-house at AXA's Head Office for the past 20 years.

Megapay and MegaHR seamlessly integrate with each other which simplifies reporting and eliminates duplication of work.

We chose Megapay as we needed a Payroll Solution that could support both UK and Irish Payroll legislation.

Megapay provided a user-friendly desktop interface and was priced competitively.
We process #payrolls for some of the largest companies & biggest players in IRL & the UK. buff.ly/2aF6H5K pic.twitter.com/135z64wpzF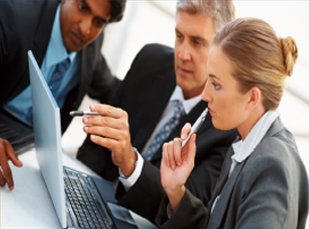 Places are currently available for our next Megapay Report Writer Training Course, reserve your place now and gain an in-depth understanding of your Megapay reporting writer tool, all covered in this two day course.
For more information talk to our Sales Team today.
Tuesday 23rd of August is the P30 Deadline date for Employers to Revenue Ireland. Form P30 is a monthly or quarterly return of PAYE, USC, PRSI & LPT to the Revenue Commissioners. A P30 must be submitted within 14 days of the month end. Failure to do so will result in a fine.
To assist with your quarterly payments to the Revenue Ireland consider our outsourced payroll solution, Intellipay.